Join Us For an Exquisite Evening Celebrating 25 Years of the Eagle Bluff Outdoor School!

All proceeds from the 2022 Banquet on the Bluff will go towards connecting children to the natural world through experiential learning and positive outdoor experiences.

Doors Open with Drinks & Appetizers at 5:00pm
Formal Welcome at 6:00pm
Dinner & Program to Follow


Tickets are $75 per person and include:

· Drinks & Appetizers ·
· 3-Course Dinner ·
· 2 Heads or Tails Plays ·
· Access to Raffle & Silent Auction ·
· Camaraderie & Celebration! ·

Questions? Or to register by phone call 507-467-2437



Dinner Menu

Amuse-Bouche
Pepitas (GF, V)
Kalamata Olives (GF, V)

First Course
Brie Cheese (GF, V option)
Stuffed Mushrooms (GF, V option)
Port Soaked Figs Stuffed with Goat Cheese (GF)

Main Course
Prime Rib Service Medium Au Jus (GF, V option)
American Fries and Brussel Sprouts (GF)

Dessert
Pumpkin Crème Brûlée (GF, V option)

GF=Gluten Free V=Vegan

We are so excited to celebrate in person with you again! With the 25th anniversary of the Outdoor School, we encourage you to incorporate the color silver into your attire for the evening!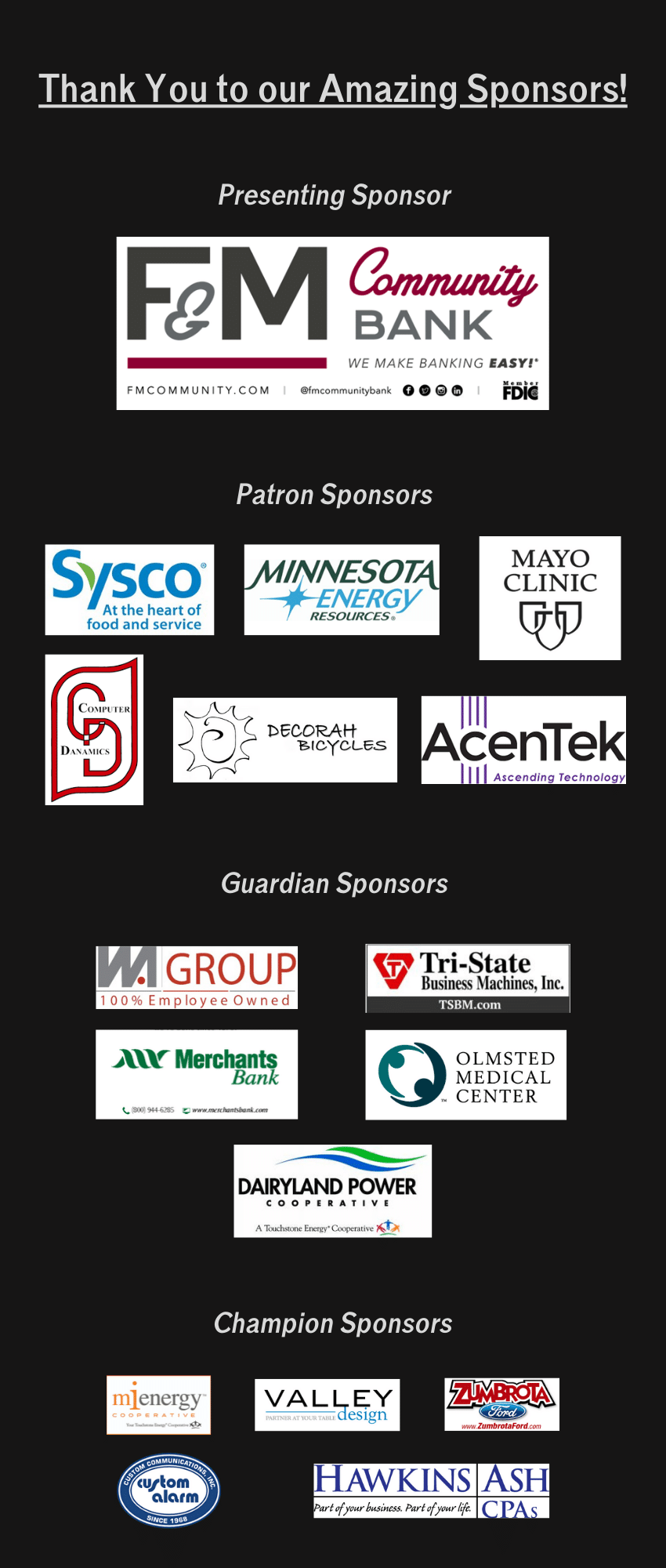 Event Info
October 8, 2022
5:00 PM (CDT)
Eagle Bluff Dining Hall
28097 Goodview Drive, Lanesboro, MN 55949
Get directions